The Source of Legendary Tastes…
Conveying ice cream production operations from the traditional small manual counters to factory production without any concessions on raw materials and by preserving the originality of the materials as well as careful workmanship; MADO is one of the largest ice cream producers in Turkey and in the world thanks to its innovations. Goat milk, which is the main ingredient in Mado ice cream mixture, is the closest milk to breast milk in terms of the nutritional and mineral values. This nutrient, which is very difficult to find because goats give less milk than other animals, is produced in Mado Beyazı Goat Farm, and it is also supplied from the other farms available in the Kahramanmaraş region.
One of the secrets of the Mado ice cream is the milk obtained from the happy goats at Mado Beyazı Farm, which listen to music and feed on the open pastures.
The reason why MADO ice cream can be only produced in Maraş is that Mado ice cream is made by using goat milk.
Our primary principle at MADO Beyazı production and adaptation farm is animal welfare. In the farm, we conduct various studies in terms of bio-safety, vaccination schedule, programmed reproduction, adaptation and health of the herds. Milks, which are obtained by using the latest technologies in the modern facility, are prepared for ice cream production in the milk cooling and storage tanks.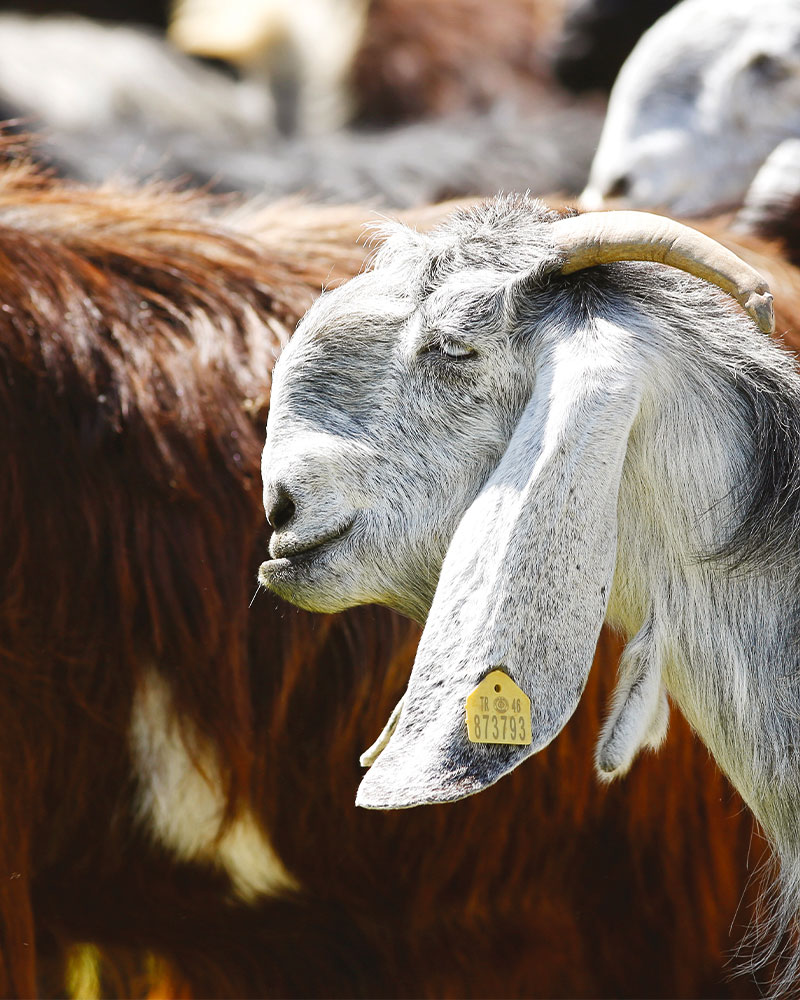 Making ice creams with goat milk,
MADO is the only brand in Turkey and in the world with its wide range of products obtained from goat milk…
Supplying its goat milk from its own farm MADO BEYAZI and other farms available in the region; MADO offers you a healthy and functional nutrition suggestion with its products made of goat milk that has high protein in terms of lactose content and contains valuable nutrients. Our products made of goat milk, which is the closest milk to breast milk in terms of vitamin A, phosphorus, magnesium and selenium contents, are delivered to the entire world from the MADO BEYAZI GOAT FARM and MADO production hubs. MADO takes pride in delivering traditional goat cheese, goat meat sausage, goat milk jam, traditional yoghurt with 100% goat milk and the most special and freshest products to its consumers.