Unlimited Flavors Without Any Time and
Space Restrictions
The flavor journey of MADO, which started in Kahramanmaraş, has spread to the entire world today. Creating innovation in the service sector with its ice creams and milk and sherbet desserts and rich varieties from the Turkish cuisine; Mado is a leading brand both in Turkey and in the world thanks to its high quality presentation, meticulous workmanship, hand-churned specialization that is not used for any other ice cream, and its R&D investments.
Today, it enjoys the privilege of delivering its unique MADO ice creams patented by the Turkish Standards Institute (TSE) to all consumers around the world.
It continues its operations with more than 75 branches in 29 countries.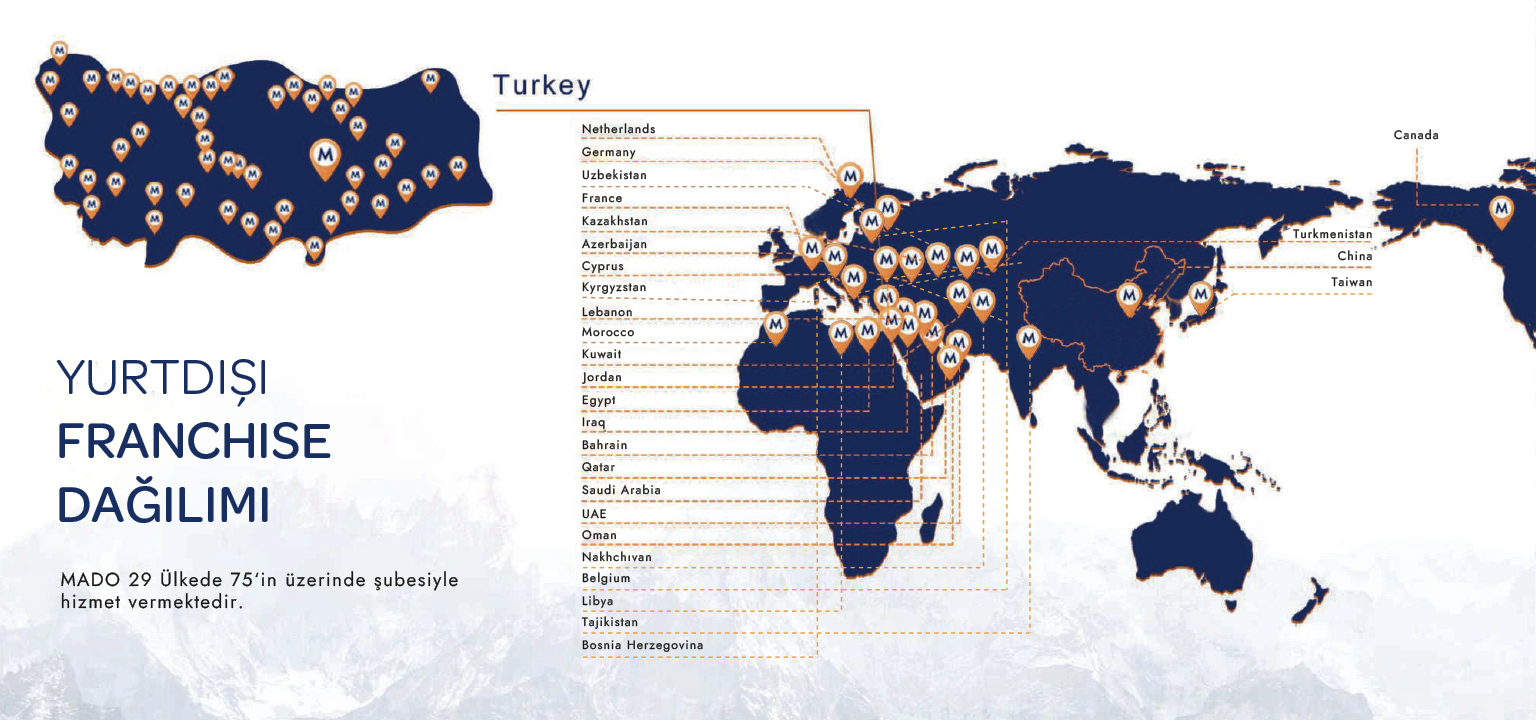 Making the Kahramanmaraş Ice Cream known worldwide like the Roman ice cream; Mado is taking firm steps towards becoming a global brand through overseas franchising. With its strong position in the domestic ice cream consumption with a large production capacity; Mado has become one of the leading values in the global industry as well.
Providing its foreign investment partners with ice cream and diverse menus determined according to the local consumption habits through Master Franchising Agreements; Mado flies the Turkish flag in many different locations in the world thanks to its superior values both in technology and infrastructure in a shrinking world, where distances are shortened.
Mado continues to develop its international business with its "Know-How", market knowledge and experience and the investment partners that will add value to the brand in the food industry, where consumption habits vary by each region.
Necessary Characteristics to Become an Overseas MADO Franchisee